Hey there, bloggers. Thank you so much for your interest in my books. Bloggers are truly a blessing in the publishing world, and I appreciate the work you all do so much!
I wanted to put together a page just for bloggers, to make it easier for you to find the information you need, to do what you do.  On this page you will find my bio, some faqs, and even photos. You are welcome to use any of this information in your blog posts about St Blair: Children of the Night, St Blair: Sybille's Reign, Marquel or Marquel's Dilemma.  If there is something you are looking for but not finding on this page, please CONTACT ME. I am eager to help you spread the word about my books.
PS: if you do decide to spread the word about any of my books, please send me the link so I can mention it here on the blog! (blog posts, Facebook, tweets, pinterest, whatever)
The Basics (Important Links):
• Download the official Media Kit. It contains the press release, my bio, headshots, book cover thumbnail.
• Link to online bio
• Twitter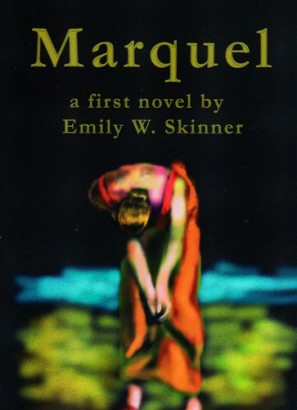 Book Synopsis (Marquel):
Marquel is a retro early 90's novel that travels from Florida to the glitz of Hollywood and back again. A high-velocity story of glamour and celebrity in the tradition of Jackie Collins and Harold Robbins.
An emotionally broken yet rising star Marquel is struggling with haunting memories, a romance with her psychiatrist, a mystery man who is stalking her all while an aggressive tabloid journalist Mark Collins is trying to unveil her past. It's a race to see who will discover her secrets first and how that knowledge with affect her career and the men who love her.
Please note, this novel does deal with mature content.
Book Trailer featuring Eric Roberts as Zach Manning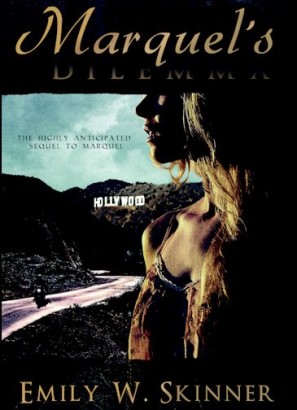 Book Synopsis (Marquel's Dilemma):
SPOILER ALERT – To avoid spoilers, it is advised to read the first novel, Marquel, before reading Marquel's Dilemma.
The dramatic conclusion of Emily Skinner's first novel Marquel brought requests from readers to continue the story.
Marquel's Dilemma begins three years after the actress Marquel's tragic past has been exposed by tabloid journalist, Mark Collins. The media exploitation of her life brought a new responsibility. She would become a voice of hope for others, not as the actress Marquel, but under her married name.
Zach Manning, Marquel's psychiatrist, lover — and now husband — made a huge mistake in protecting her. Unbeknownst to his wife, Zach asked for a favor, not weighing the consequences. Now Collins is back for revenge. The first time it was his job… now it's personal!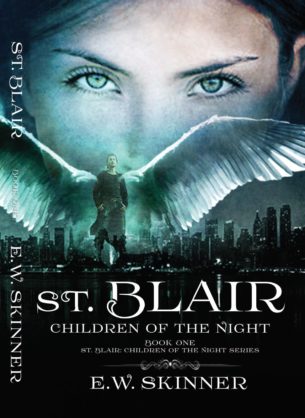 St. Blair: Children of the Night
Book One | St. Blair: Children of the Night Series
By E.W. Skinner
Sybille Malone lives in an overpopulated Manhattan, Region One, of Global Good 2202. Their society is the fulfillment of utopian ideals developed by the surviving masses of 2100. Seventeen-year-old Sybille is a resident of Dayshift and longs for a Nightshift boy known only as Mark.
Distraught by Global Good's restrictive culture, Sybille is desperate until she finds a relic of a past civilization. The discovery of Blair's diary sets off a chain of supernatural events that not only effects Sybille's close relationships, but has Global Good scrambling to find the culprit.
Includes a Reading Group Discussion Guide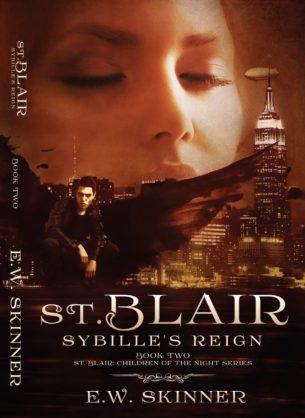 St. Blair: Sybille's Reign
Book Two | St. Blair: Children of the Night Series
By E.W. Skinner
Twenty-four hours earlier the world was a pristine, productive, demon-free society and Sybille Malone an unknown Region One Fabric Counsel designer.
Global Good's curator and guardian of banished relics warehoused in the Arctic Region, Eston Cote, needs to act fast. As Global Good's North Quad leader, he must prepare his colleagues in the other three Quadrants of the world for something they have never known… warfare.
Celestial warfare. A fight for souls.
Eston has discovered Sybille's connection to a chain of supernatural events that not only caused planetary earthquakes, but unleashed the Holy Warrior St. Michael the Archangel and his enemies. Michael's sole mission is to defend Sybille's calling, slaying the hounds of hell who threaten to possess the citizens of her world.
Divinely foreseen and journaled by 21st century teenager St. Blair, Sybille's only hope of reining in the evil she unleashed on September 14, 2202, is to follow the directives of Blair and the saints before the demonic possessions outnumber the innocents.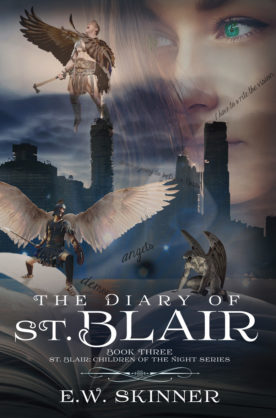 The Diary of St. Blair
Book Three | St. Blair: Children of the Night Series
By E.W. Skinner
The 3rd in a series, (Book 1 – St. Blair: Children of the Night and Book 2 – St. Blair: Sybille's Reign) this installment opens with an introduction by Sybille Malone, the beneficiary of Blair Carlisle's diary in the year 2203.
Blair is a devoted Catholic girl who altar serves, attends public school and soon realizes she is a liaison for the supernatural. In her openness to the mysteries of faith, she soon finds herself a magnet for angels, saints and otherworld entities.
It is through the twists of Blair questioning her earthly purpose, extolling her love of family and journaling about encounters with St. Michael the Archangel, that we begin to understand her God-Flashes into a future she'll never see.
We discover, as Blair's spiritual director Sister Jo does, why God might call her the most unlikely person to save the world.
I'm so excited to tell you about Emily Skinner's books St Blair: Children of the Night, St Blair: Sybille's Reign,   Marquel and Marquel's Dilemma! The St Blair series is like this big dystopian puzzle that you have to unscramble and figure out – WITH ANGELS! Marquel is like a girls big Hollywood dream turns nightmare – so dramatic you won't want to put it down.
Emily's books are all independently published, but that isn't a bad thing!  It just shows how much Emily believes in her work. She chose to invest her own money into her writing in order to have complete control over the publication and distribution of her books. Each of her books has undergone multiple edit sessions, with professional editors. You may have even seen her promoting her books at one of the big "Cons" or other book signings! (If not, don't worry. More signings coming up in 2016!)
To learn more about these books or Emily Skinner, visit www.emilyskinnerbooks.com  You can purchase your copy of all of Emily's books on Amazon or B&N.  You can follow Emily Skinner on Twitter or on her Facebook Page.
You have express written permission to use these photos in your blog posts or press. Please provide a link back to this site www.emilyskinnerbooks.com with use.